Center Around Our


Respite & Recovery
For Mental Health Support 
In our efforts to divert from continuously treating individuals via hospitalization, Recovery Options Made Easy is developing the
Respite & Recovery Center
to support crisis stabilization and continued recovery. 
Implementing these innovative elements into our community creates a respite model proving more effective and cost-efficient than the traditional hospital stay, benefiting the entire Western New York Area.
See How Your Help Can Help Others
With a 95% hospital diversion rate, help no longer has to mean hospitalization.
Download our Respite & Recovery informational sheet. 
Download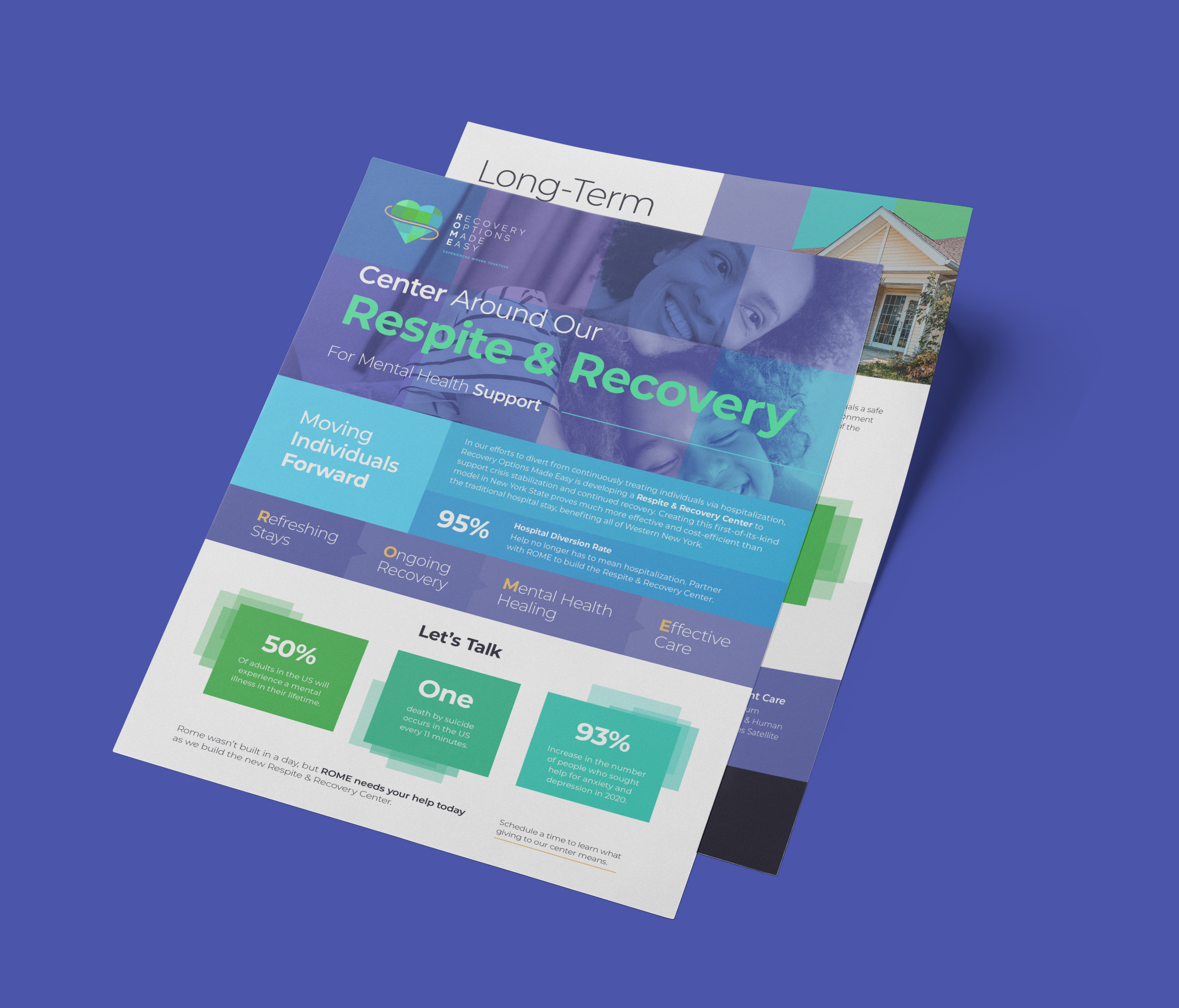 Of adults in the U.S. will experience a mental illness in their lifetime.
Increase in the number of people who sought help for anxiety and depression in 2020.
death by suicide occurs in the U.S. every 11 minutes.
Schedule a time

to learn what giving to our center means.